Stealth 2.0 Classic
Proven in cave diving 
Long term tested across the globe and proven in cave exploration.
Configuration options
Choose the modular STEALTH 2.0 system elements to configure to your needs.
Modular weight system
STEALTH 2.0 weight system will easily adapt to the needs of every diver.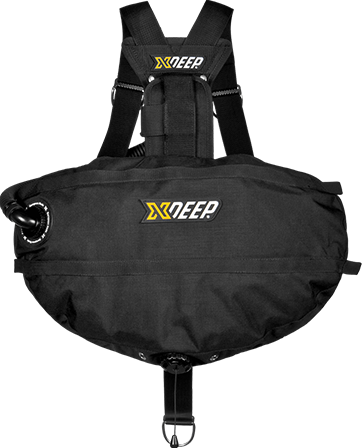 Perfectly streamlined
The body profiled wing decreases drag and eases passing through restrictions.
Full flexibility
The STEALTH system design ensures unparalleled freedom of movement.