NX GHOST Travel Deluxe
Extremely lightweight
GHOST is one of the lightest sets on the market. You'll save on excess baggage fees.
Perfect underwater trim
The wing holds you easily in the perfect horizontal trim.
Fast drying after dive
Fast drying materials ensure a quick lightweight carry home.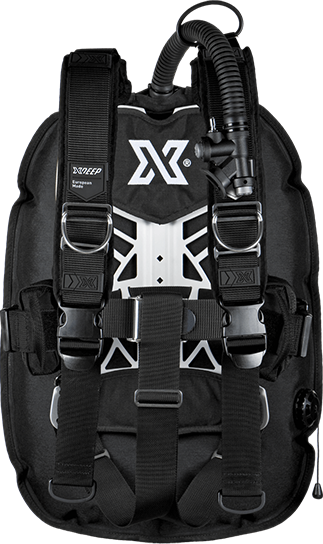 Minimized drag
Streamlined to reduce drag, effort and thereby save gas and energy in your dive.
Extremely comfortable harness
NX Ultralight harness provides freedom, comfort and security. It is also very easy to don and doff.